Affordable Quality Dental Care in Millwoods, SE Edmonton: We Follow the 2023 Alberta Dental Fee Guide
Agape Dental Clinic Mill Woods: Our Fees
The Alberta Dental Association and College unveiled the new dental fee guide for Alberta in September 2018. This has been updated annually. Agape Dental Clinic Mill Woods is proud to announce that we have been Alberta Dental Fee Guide Compliant since July 2018.
By adhering to the fee guide, we make dentistry affordable and transparent so you and your families can feel comfortable going to the dentist for a wide range of dental services. You can feel reassured knowing that you will not be overcharged and that you will pay exactly what the 2023 Alberta Dental Fee Guide recommends.
The table below displays our fees compared to the fees recommended in the 2023 Alberta Fee Guide.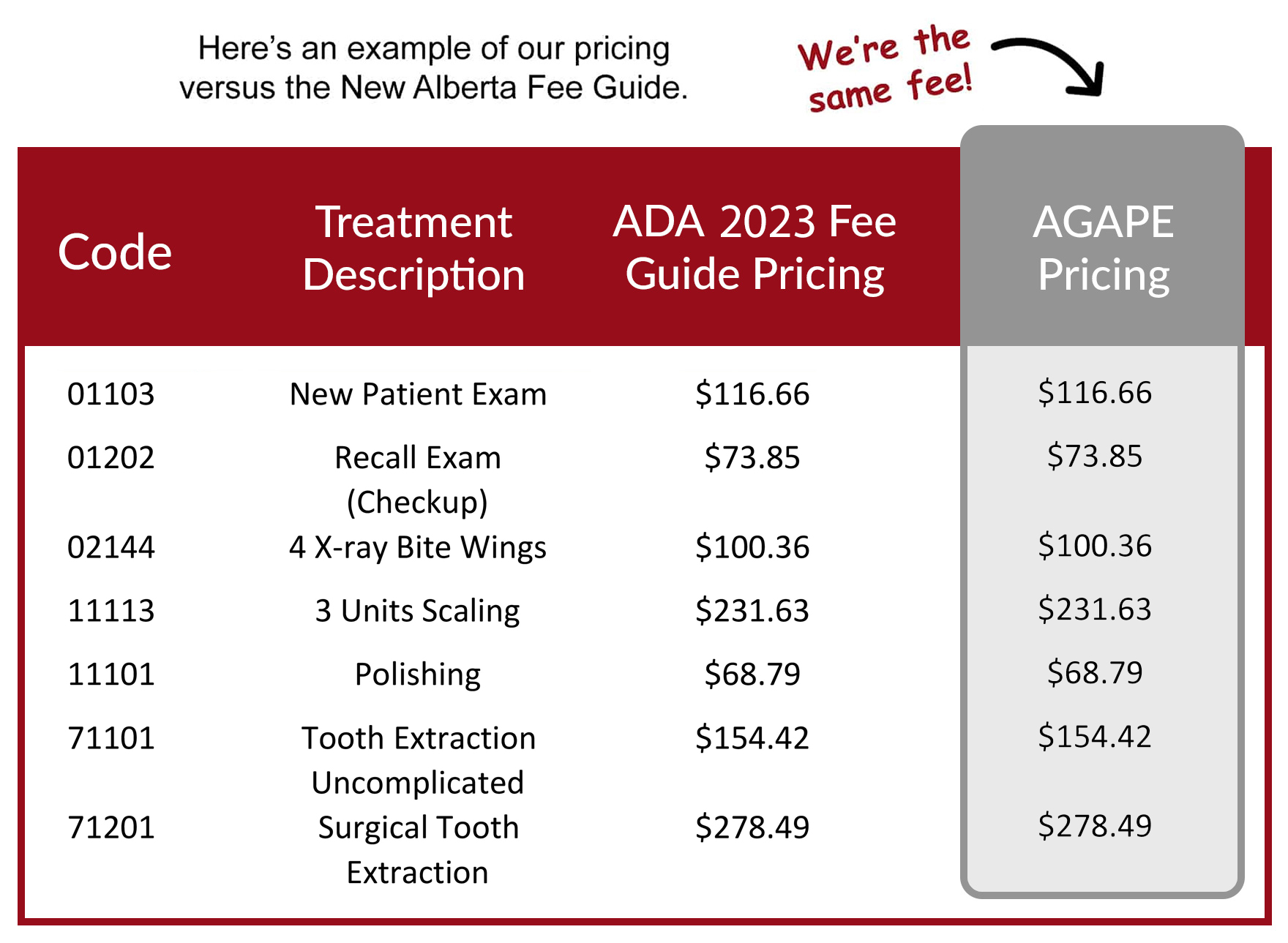 Insurance Coverage
Most dental insurances will not cover all of your required dental treatments. The cost will also not be fully covered by your insurance. Our staff will help you determine which procedures are covered and how much is covered by sending a Predetermination of Benefits request to your insurance provider.
Our staff encourages patients to determine what benefits they are eligible to receive. If you are unsure or have any questions, please contact our office. We will be happy to send a Predetermination of Benefits request on your behalf.
Download a copy of the 2023 Alberta Dental Fee Guide (our current Fee Guide) or 2022 Fee Guide for comparison