Sedation Dentistry in Millwoods, Southeast Edmonton
Nitrous Oxide (Laughing Gas)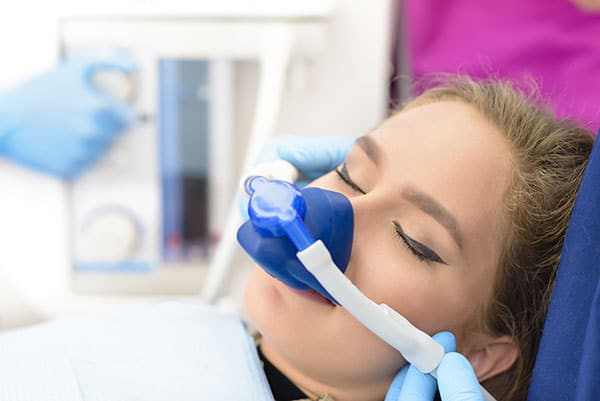 Nitrous oxide allows patients to be calm while remaining conscious. Patients will receive nitrous oxide through a breathing mask.
Advantages of Using Nitrous Oxide
Sedation can be increased or decreased as needed.
There are no side effects.
Nitrous oxide is safe.
Nitrous oxide is effective in reducing gag reflexes.
The effects will happen immediately within a couple of minutes.
Reasons Not to Use Nitrous Oxide
Our dentist will not recommend nitrous oxide to patients with chronic obstructive pulmonary disease (COPD), chest issues, difficulties breathing, a cold, or emphysema.
Your dentist can provide a trial to see if you are comfortable with this method of sedation.